The punster who crossed all bo
The punster who crossed all boundaries of decency and good taste was known as a comickaze.
Grandpa's 1968 Corvette
Grandpa: They say a man's car is a reflection of himself.
Granddaughter: I see what you mean Grandpa; sometimes your car doesn't want to start in the morning, and when it does start it sputters and back fires before it gets going.
Grandpa: Hey…

Survival techniques
A Scout Master was teaching his boy scouts about survival in the desert.
"What are the three most important things you should bring with you in case you get lost in the desert?" he asked. Several hands went up, and many important things were suggested such as food, matches, etc.
Then one little boy in the back eagerly raised his hand. "Yes Timmy, what are the three most important things you would bring with you?" asked the Scout Master.
Timmy replied: "A compass, a canteen of water, and a deck of cards."
"Why's that Timmy?"
"Well," answered Timmy, "the compass is to find the right direction, the water is to prevent dehydration..."
"And what about the deck of cards?" asked the Scout Master impatiently.
"Well, Sir, as soon as you start playing Solitaire, someone is bound to come up behind you and say, "Put that red nine on top of that black ten!"
#joke
Final Exam
A college teacher reminds her class of tomorrow's final exam. 'Now class, I won't tolerate any excuses for you not being here tomorrow. I might consider a nuclear attack or a serious personal injury, illness, or a death in your immediate family, but that's it, no other excuses whatsoever!' 
A smart-ass student in the back of the room raised his hand and asked, 'What would you say if tomorrow I said I was suffering from complete and utter sexual exhaustion?'
The entire class is reduced to laughter and snickering. When silence was restored, the teacher smiled knowingly at the student, shook her head and sweetly said, 'Well, I guess you'd have to write the exam with your other hand.'
#joke
Demetri Martin: Cool Leather
I was at a party the other night, and I saw a guy wearing a leather jacket, and I thought, That is cool. Like 10 minutes later, I saw a guy wearing a leather vest and I thought, That is not cool. Thats when I realized cool is all about leather sleeves.
Johnnie Cochrane Closing Arguments for US v. Clinton
From the law offices of Johnnie Cochrane, Esquire, here are
the top ten proposed closing arguments in the matter of
United States v. William J. Clinton:
10. If the dress aint a mess, he won't need to confess
9. The economy's great, let the White Boy skate
8. If the Bitch didn't spit, you must acquit
7. If she is not spread eagle, then it is not illegal
6. Lewinsky's a whore, and Bill's better than Gore
5. So he lied to the masses, he was just saving some asses
4. He cheats on his wife, but its his personal life
3. Bill can't tell the truth till he sees Ken Starr's
proof
2. Bill is not sleazy, Lewinsky's just easy
And the number one closing argument by Johnny Cochrane:
1. If the sex is just oral, it is not really immoral
#joke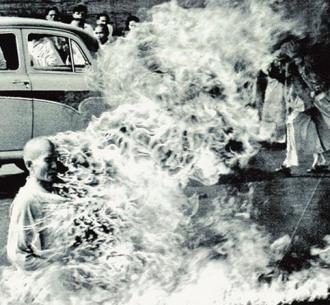 Guess the Band Name
Which musician band has an album with a cover as in the picture?
This one never gets old - The New CEO
A company, feeling it was time for a shakeup, hired a new CEO.
The new boss was determined to rid the company of all slackers.
On a tour of the facilities, the CEO noticed a guy leaning against a wall and idly picking his teeth.
The room was full of workers and he wanted to let them know that he meant business.
He asked the guy, "How much money do you make a week?"
A little surprised, the young man looked at him and said, "I make $400 a week. Why?"
The CEO said,"Wait right here."
He walked back to his office, came back in two minutes, and handed the guy $1,600 in cash and said, "Here's four weeks' pay.
Now GET OUT and don't come back."
Feeling pretty good about himself the CEO looked around the room and asked,
"Does anyone want to tell me what that goof-ball did here?"
From across the room a voice said,
"Sure – he was the Pizza delivery guy from Domino's and was just waiting to collect the money!"
#joke
Dollars Equal Ten Cents
Theorem: 1$ = 10 cent
Proof:
We know that $1 = 100 cents
Divide both sides by 100
$ 1/100 = 100/100 cents
=> $ 1/100 = 1 cent
Take square root both side
=> squr($1/100) = squr (1 cent)
=> $ 1/10 = 1 cent
Multiply both side by 10
=> $1 = 10 cent
#joke