10 Christian Pick-up Lines
* Nice Bible.* God told me to come and meet you.* Excuse me, I believe one of your ribs belongs to me.* I know a church where we could go and talk.* What are your plans for tonight? Feel like a Bible study?* Nice bracelet. Who would Jesus date? Oh, I mean, what would Jesus do? * Do you believe in divine appointment?* Have you ever tried praying at a drive-in movie before?* Christians kiss before parting–it's an old Jewish tradition.* Would you happen to know a Christian woman that I could love with all my heart and wait on hand and foot?-
#joke
Best Clock Joke Ever
After five long years, I've come up with the best clock joke ever…
…it's about time!
Guilt...
A son calls his mother. Mom how are you. Mom replies. Not too good. I haven't eaten in 38 days.
Replying with concern, the son asks "what's the matter mom, are you not feeling well, have you been to the doctor?"
Mom replies, not that, "I didn't want to have my mouth full of food when you called."
A group of American tourists w
A group of American tourists were being guided through an ancient castle in Europe.
"This place," the guide told them, "is 600 years old. Not a stone in it has been touched, nothing altered, nothing replaced in all those years."
"Wow," said one woman dryly, "they must have the same landlord I do."
#joke
Late Bus
Two old women were sitting on a bench waiting for their bus. The buses were running late, and a lot of time passed. Finally, one woman turned to the other and said, "You know, I've been sitting here so long, my butt fell asleep!'.
The other woman turned to her and said "I know! I heard it snoring!"  
#joke
Are Hindus waiting for end of ...
Are Hindus waiting for end of days aka Karma-gettin'?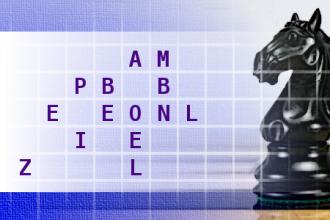 Chess Knight Move
Find the country and its capital city, using the move of a chess knight. First letter is B. Length of words in solution: 6,8.
an explorer in the deepest Ama...
an explorer in the deepest Amazon suddenly finds himself surrounded by a bloodthirsty group of natives. Upon surveying the situation, he says quietly to himself, "Oh God, I'm fucked."
There is a ray of light from heaven and a voice booms out: "No you are NOT fucked. Pick up that stone at your feet and bash in the head of the chief standing in front of you."
So the explorer picks up the stone and proceeds to bash the living shit out of the chief.
As he stands above the lifeless body, breathing heavily and surrounded by 100 natives with a look of shock on their faces, God's voice booms out again: "Okay . . . NOW you're fucked."
#joke
Pete Holmes: The Museum
I dont care about the museum, I only care that people think Im the kind of guy who goes to museums.
Chck Norris listens to "Requie...
Chck Norris listens to "Requiem for a Tower" when he eats waffles.
Dents
A blonde was driving home after a football game, and got caught in a really bad hailstorm. Her car was covered with dents, so the next day she took it to a repair shop. The shop owner saw that she was a blonde, so he decided to have some fun. He told her just to go home and blow into the tail pipe really hard, and all the dents would pop out. So, the blonde went home, got down on her hands and knees and started blowing into her car's tailpipe. Nothing happened. She blew a little harder, and still nothing happened.
Her roommate, another blonde, came home and said, "What are you doing?"
The first blonde told her how the repairman had instructed her to blow into the tailpipe in order to get all the dents to pop out. Her roommate rolled her eyes and said, ...
"HELLLLO" "You need to roll up the windows"
Checking out
A woman rushes into the foyer of a large hotel and sprints up to reception, she hammers on the bell.
Yes, says the receptionist irritably.

Excuse me, says the woman, but I'm in a frightful hurry, could you check me out, please?
The clerk stares at her, looks her up and down.Not bad, he smiles, not bad at all.
#joke